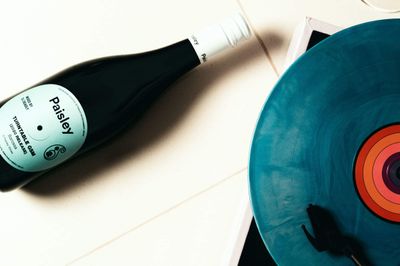 2021 Mixed by DJ Deadly Turntable GSM - Vegan Friendly
Mixed by DJ Deadly
$25.00
VEGAN


Derek's 90's love-affair with dance parties and techno music has inspired this range of red wines. The passion morphed with his school nickname Deadly Derek to became DJ Deadly. He used to make CD for friends with his best DJ mixes and signed them Mixed by DJ Deadly. The Turntable GSM is just another one of his creations.
The colour is mid red, with the nose having lifted raspberry fruit, earthy/savoury notes and sweet spice like cloves and cardamoms. The medium bodied palate displays typical GSM characters with cherries, raspberries, herbal notes, mint and a hint of roasted nuts. The tannins are soft and supple, with the old vine fruit giving the wine lovely mouthfeel and texture. The palate is even and finishes with impressive length of berry fruit and savoury spice, making the wine very approachable and
drinkable.

Drink young while it is vibrant and fresh but will age in the medium term for up to seven years.
SKU: 10000-10