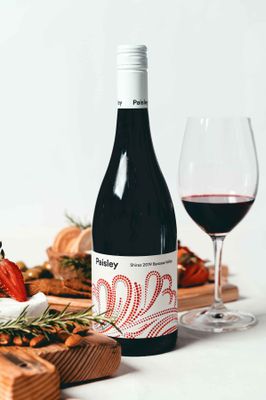 2020 Silk Shiraz
Fabric Series
$30.00
This range of wines, named after fashionable fabrics, feature the iconic paisley design for which the company is named. The pattern became synonymous with the Scottish town of Paisley situated close to Glasgow and was the birthplace of Kirsten's great-great grandfather, who emigrated to Adelaide in 1839.
Tasting Note
The colour is deep red. The aromas are lifted and bright with plums, blackberry and hints of sweet spice. The medium to full bodied palate has bright and inviting blackberry and blueberry fruit, there are some sweet licks of nutmeg and clove, with a touch of tastiness as well. The palate is elegant and the sweet fruit is supplemented very fine grained tannins. With ample flavour, poise and balance, the wine finishes with great length and flavour.
Drink young while it is vibrant and fresh but will continue to improve with careful cellaring for the next seven to ten years.
SKU: SILSHZ20